Yoga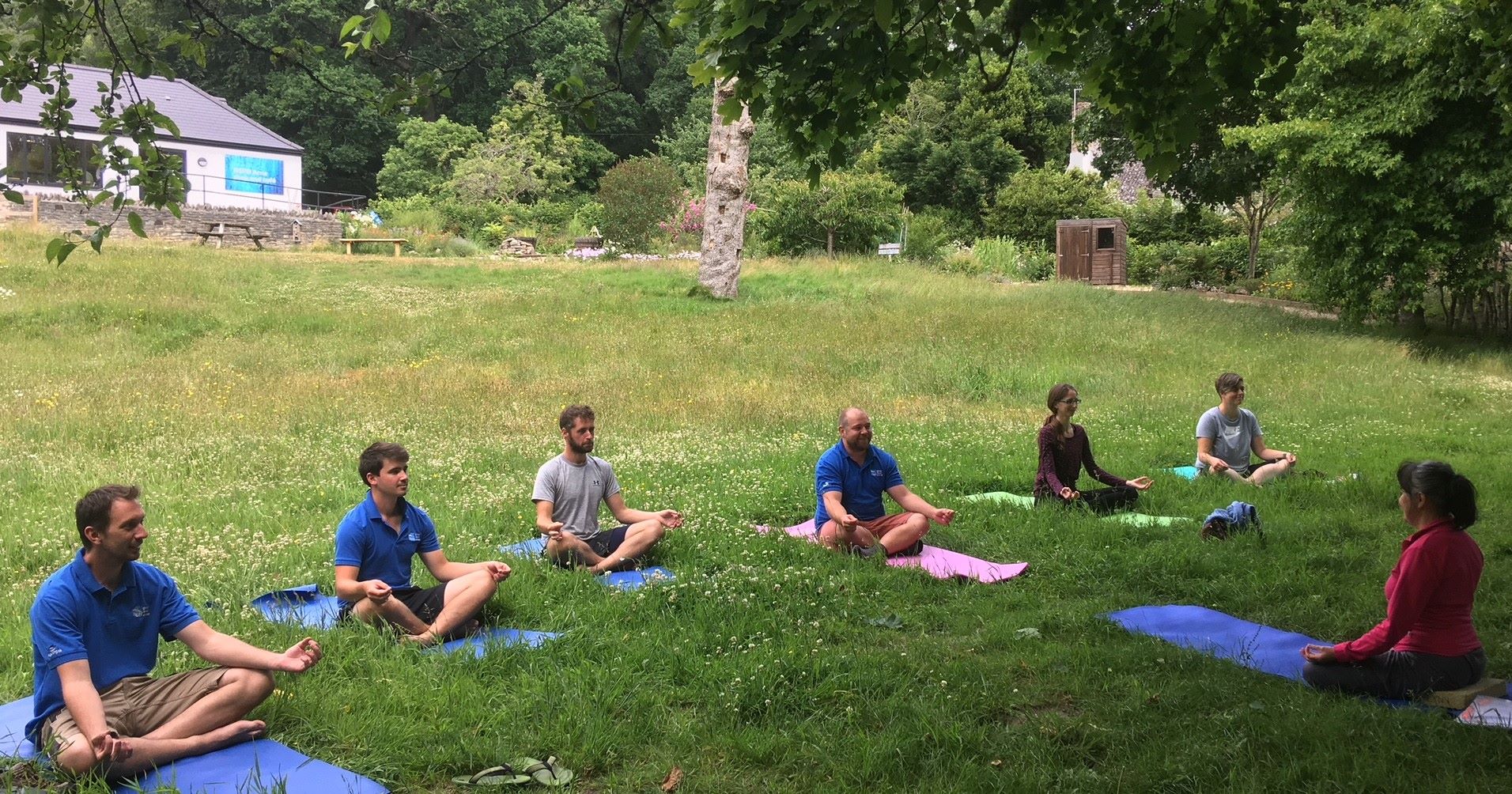 What is Yoga?
Lynn Francis trained with the prestigious British Wheel of Yoga and runs general yoga classes as well as the BWY Foundation Course Levels 1 and 2, and BWY Diploma Teacher Training Course, so you can be sure of first class tuition in any of her classes in the Dorset area.
Yoga means union. Union of mind, body and spirit. Here in the body conscious west, we have lost sight of the true meaning and teachings of yoga, thinking of it mainly as a means to tone the body.
Patanjali was an Indian sage who lived 200 to 300 BC and he gave us the modern system of yoga called the 8 limbs. Only one of those limbs is concerned with posture (asana), with the remaining giving us a complete idea of the best way to live. I like to incorporate all the parts of this system into my teaching. Patanjali told us that "Yoga is the stilling of the thoughtwaves of the mind".
In today's society, with depression and anxiety and stress related illnesses forever rising, yoga can be a tool for transformation of the WHOLE person, not just the physical body. There are pills that can be taken and medicine can be consulted to cure the physical body, but there is no pill that will cure the mental body. You have to do all the work yourself in order to cure mental disruptions or illness. And, mental problems affect us all. If you see someone in the street talking to themselves you would think that they might be mad. But if you think about it, our mind is talking to us continuously. It is just that the person in the street is verbalising "the continual chatter" we all have in our head. It is often called the "monkey mind". Taming the monkey is the basis of yoga practice, which will eventually lead to balance in every part of your life, including your body. Mindfulness and Yoga Mindfulness and Yoga are inherently linked.
At any of my yoga classes or meditation/relaxation sessions there will be the opportunity to practise mindfulness.
Some of the benefits of yoga
Stress Reduction
Weight Control
Relief of back pain and many other ailments
Hip problems
Naturally reduce blood pressure
Aids focus and concentration
Encourages a flexible mind and body
Meditation
Relaxation
P E A C E
Therapeutic Yoga
My yoga classes in Wareham are suitable for all levels of ability and could be described as eclectic. I do not follow any particular school, but practice hatha yoga which includes posture work, breathing techniques, meditation and relaxation as well as philosophy. I pride myself on offering practical therapeutic help to overcome everyday problems, or specific health concerns.
A Diet of Yoga
"Yoga is a harmony. Not for him who eats to much, or for him who eats too little; not for him who sleeps too little, or for him who sleeps too much." (Bhagavad Gita 6:16).
I offer a course entitled "A Diet of Yoga" that incorporates the "8 limbs of Yoga" practices. The effect of our mindset is stored in our bodies often resulting in dissatisfaction with the body. I like to use the body by connecting with the feeling of the body, rather than the perceived "look" of the body, to promote change for the whole person.
This is an exclusive specific class using ancient yoga techniques in a modern way to assist weight control. Many of these techniques cannot be learned in a regular yoga class.
Let A Diet of Yoga do what conventional diets cannot - harmonise and control your weight for life!
Immediate results guaranteed.