Welcome To Yoga Dorset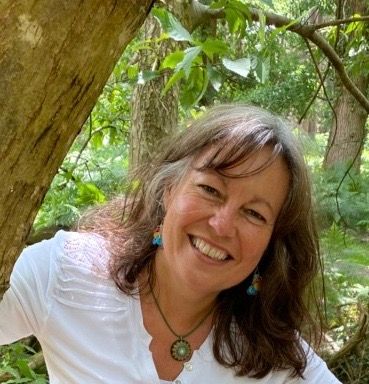 Welcome to Yoga Dorset - Lynn Francis
Are you searching for yoga classes in and around Wareham, Dorset or Reiki healing in Wareham, Dorset? Would you like to learn Meditation and Relaxation techniques to combat stress and enhance your life? Or would you like to learn to read the Tarot cards or have a reading yourself? If so, then I can help. My name is Lynn Francis-Holloway and I provide a wide range of services available to all in the Dorset area.
What Our Customers Say...
YOGA
I thoroughly recommend Lynn's yoga classes. I have enjoyed every single class in the three years I have been with Lynn. A mixture of exercise, relaxation, breathing and yoga philosophy, they cater for mixed ability and age. Each person has individual attention and any physical problem is always carefully monitored. Beginners are welcomed and Lynn is always ready to be flexible if you need to change days. I have tried other yoga teachers, but can honestly say, that Lynn is the best! Christine
An amazing, inclusive yoga teacher. The classes always leave me feeling calm, centred and at peace. I always sleep so well after a class. I have been on my yoga journey for over 15 years. During that time I have experienced a wide range of yoga styles and classes, in my opinion Yoga Dorset classes are always the very best for me. Simply outstanding. Michelle
If you are looking for fantastic yoga classes, relaxing yoga retreat days, reiki and other therapies, I can highly recommend Yoga Dorset with Lynn Francis-Holloway. Holly
REIKI HEALING
"I am very fortunate to have had regular Reiki sessions with Lynn since January of this year. Sadly following a failed cycle of IVF treatment in December I felt rather lost and internally isolated, Reiki has been a truly wonderful journey for me and has helped to relax my body, mind & soul and give me a sense of balance. Lynn has really given me back my inner strength and belief and restored my faith for the journey that lies ahead of me. I really cannot recommend Lynn and the practice of Reiki enough... for anyone who just needs a little something or just to restore there inner peace this is without doubt the best place to start. Truly thank you Lynn for everything and fingers crossed & prayers for #IVF2 ??" Claire Wareham, Dorset
"Lynn recently treated my Mother who had two fractures in her pelvic bone. The fractures were causing her extreme pain and discomfort. Mum refused the Reiki at first as she is very cynical about any type of healing unless it comes via a GP prescription. But I insisted that I would pay for the Reiki as a treat and begged Mum to at least give it a go. My Mum felt immense pain relief even after the first session. She was eager to tell me of her experience once Lynn had left and commented on not only what a warm, friendly and kind woman Lynn is but how the Reiki even sent her dog, who was pacing up and down on the sofa, into a deep sleep during the healing session. She felt intensly tired that evening (Which from my own experience of the Reiki is totally natural and a great indicator that the healing process has begun.) She later remarked how her sleep had improved and that she felt so much more positive. Mum was very keen to have more Reiki from Lynn and, after only four sessions (Once per week) my Mother's GP actually said, and I quote "You are a walking miracle Mrs Sheridan." The Doctor said that she hadn't expected my Mum to be up and walking around for months! I am SO grateful to Lynn for being such a comfort and a powerful healer for my Mother and I highly recommend her services to anybody who is feeling emotionally unhappy, depressed or experiencing any kind of physical illness. If you want to speak with me directly just ask Lynn for my number as I am more than happy to speak about my families experience with her." Kia Sheridan
"I first had attacks of Gout during the mid 1980s and on and off until about 7 years ago when the attacks came with some regularity and significant pain. (Gout is caused by the abundance of Uric Acid.) I had tests every 4 months and they indicated a small but persistent deterioration in my kidney function, during this time the attacks continued until about 3 years ago when Lynn suggested we try Reiki. I have to admit that I was somewhat skeptical and decided to let time go by before coming to a conclusion. During those 3 years the tests continued every 4 months and since the very first Reiki treatment the tests shows my kidneys have stabilized without any further deterioration. Thank you Lynn" Ray Francis, Florida, USA
"Thank you for the AMAZING Reiki sessions while I was down in Dorset. Excellent service, atmosphere and value... and DEEPLY healing xxxxxxxxxxxxx" Kea
REIKI COURSE
"I've been feeling great since my Reiki 3 course. Very relaxed and peaceful weathering any storms with ease got accepted for a sculpture course in London and someone wants me to make a gravestone - its all good! Thanks again for a great weekend, nice relaxed pace and place thankyou" Jamie
TAROT COURSE
"I really loved doing the tarot card reading course with Lynn, it was amazing, every session I felt like I had taken home some old wisdom that I would have for ever. We starting each session with meditation helping me relax and open my mind before we began, I think this was very useful and important. The course was well thought through along with the weekly hand outs to take home which are useful to look back on afterwards. I enjoy reading my cards so much and doing this course was a very positive experience for me. " Tina B YOGA
RETREAT DAYS
"Thank you Lynn for a wonderful retreat, feel 'stretched', physically, mentally and spiritually. It was informative, relaxing and look forward to lots more classes with you. love sandra x"
Wow what an amazing day of Mindfullness at the Yoga day at this wonderful retreat!! I don't think I have ever spent nearly 7 consecutive hours doing things good for me and on such a beautiful day so that we could some of the yoga outside in the sunshine listening to the birds. Thank you to Lyn for the yoga and meditation and to Jo, Lizzie and other staff for the treatments - I'll be back for the next one!! God bless x x Annie